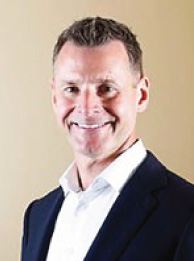 Dr. Kut is on staff at Northwest Community Hospital in Arlington Heights, where he served for many years as the Chairman of the Department of Psychiatry. He is currently the Medical Director of AMITA Health Addiction Services in Palos Heights and Downers Grove. Dr. Kut is an Assistant Professor at Midwestern University, precepting students studying psychiatry.
Following graduate school at the University of Illinois, Dr. Kut attended medical school at Loyola-Stritch School of Medicine. Residency training in Psychiatry was completed at Rush-Presbyterian-St. Luke's Medical Center in Chicago. After residency, he served as Chief of Outpatient Substance Abuse at Hines VA Hospital for about four years then Associate Medical Director at Rush Behavioral Health. Currently, he is primarily involved in private practice of psychiatry and hospital administration. He is also active in teaching and lecturing to other physicians on mood and addictive disorders.
Dr. Kut is Board Certified in General Psychiatry and in Addiction Psychiatry. He has published in various journals, including Immunology, and has given presentations for the American Psychiatric Association, the Society for Neuroscience and the College on Problems of Drug Dependence.